Kicking off the Algae Project
The annual Clean Energy BC Generate Conference provides students an opportunity to present research projects on clean energy and gain public speaking experience. The junior team - Abhi, Shams, Victor and Said presented their research on algal biofuels. Their project examined the commercial viability of biofuels in comparison with fossil fuels and other renewable sources and investigated novel methods for algae production.
This is the junior team's first conference experience. They had a productive and enjoyable time networking with industry representatives and sharing their research project with the conference delegates. Valuable connections where made. Shams received an offer from DC Grid Development Corporation to work on a clean energy development project.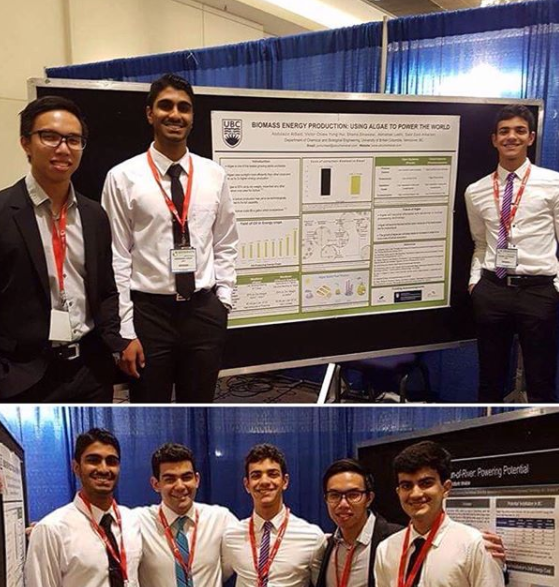 ---